Case: PFAS (including PFOS) removal at Copenhagen Airport
A technology based on activated carbon filtering removes PFAS, including PFOS, from ground water and surface water at Copenhagen Airport, Denmark. 
Until 2008, firefighting foam containing PFOS – which was legal at the time – was used extensively in firefighters' training at Copenhagen Airport. Firefighters were simulating extinguishing airplane fires, among other scenarios. This has led to contamination of surface as well as ground water at the airport.
Since 2016, Kemic Water Technology has worked with removing PFAS, including PFOS, from the water at and by the airport with documented success. We have developed an efficient technology based on activated carbon filters, which cleans the water. Post processing, the water is clean enough to be used for other purposes such as watering gravel roads, firefighting, or it can be led out in nature without causing any harm.
When the water hits our processing plant at first intake, we have measured 12 types of PFAS chemicals, which are then removed in the three filters before the water reaches the water outlet.
The results are clear, and show that the processing plant does the job, with PFAS concentrations way below the new Danish threshold values.
In April 2022, the processing plant at Copenhagen Airport was expanded significantly. Three big trucks were needed to deliver a total of five mobile water processing plants, increasing the efforts in minimising the damage from the PFAS contamination at the airport.
PFAS/PFOS processing plant at Copenhagen Airport
Capacity: 35 cubic meters per hour
Plant: Five mobile water treatment plants
Outlet: Local stream
Control system: Remote via internet
Owner: Kemic Water Technology, Give, Denmark
Start: May 2022 (supplementing plant established in 2016)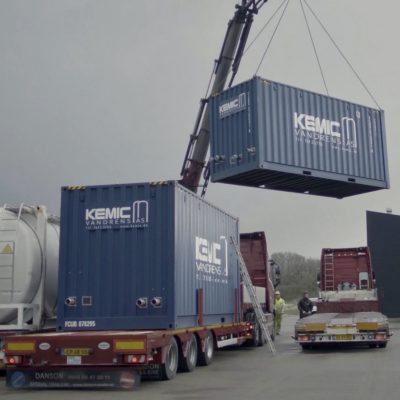 For more information, contact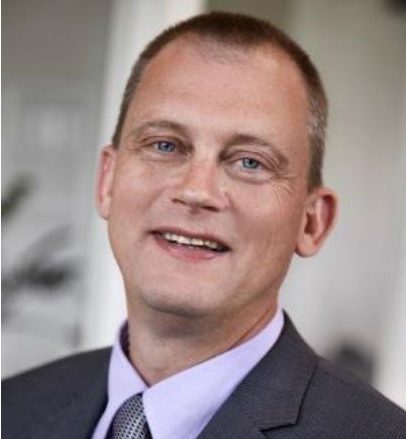 Henrik Nybro Laugesen
E-mail: hnl@kemic.dk
Mobile phone: +45 2655 3280
Phone: +45 7673 3755