How Kemic treats PFAS
At Kemic Water Technology, we use our many years of experience with producing clean water when removing PFAS from drinking water, surface water, percolate and water from dewatering. Our experience with preparation of drinking water is a great asset in this regard. Our method can be used for removing PFAS from both dewatering water and drinking water at water treatment plants, and is best available technology (BAT).
Our method is a three stage process consisting of analysis and pretreatment, cleaning using activated carbon, and post-polishing.
Analysis and pretreatment
Before the PFAS treatment plant is developed, the water is thoroughly analysed and the PFAS contaminated determined. This ensures the right dimensions, design and configurations for the solution. 
Especially the pretreatment is important when cleaning PFAS contaminated water. This is where all unnecessary contaminations such as chemicals, bacteria etc., are removed before the water hits the activated carbon filter where PFAS is removed. This ensures that the activated carbon is only saturated by the PFAS and not other contaminations, even though removing these contaminations is not the goal of the process when it comes to dewatering. However, this part of the process contributes to the efficiency of removing PFAS, ensures operational reliability and results in even cleaner water. 
The pretreatment, as well as the design of the PFAS plant in general, is carefully configured to match the needs, quality and characteristics of the water. The plant is built with the filters and pretreatment methods needed for the water quality, including other contaminations. 
When removing PFAS at a water treatment plant, the necessary pretreatment processes will most often already be in place, since it is necessary for regular treatment of drinking water. Therefore, the best placement of the PFAS removal plant will often be right before the drinking water leaves the water treatment plant. 
Post-polishing
The active carbon filter which has been configured to match the PFAS contamination and water quality will remove almost all of the PFAS from the water. The last PFAS residue is removed by post-polishing using resin in an ion exchange process. This technology is well known for several purposes within water treatment, and has proven effective as part of the process of removing PFAS. 
Guaranteed process
Every time we provide a new plant for processing dewatering water, including water contaminated with PFAS, as well as when removing PFAS at water treatment plants, we set a guaranteed operations period for the plant and the necessary pressure filters. The duration of the guaranteed period is determined based on the water quality and the degree of contamination, and will not be the same in all cases. However, in almost any case, the plant and the pressure filters operate for longer than our guarantee period before the filter material needs renewal. 
Most contracts concerning PFAS removal from water includes operation and service, so that you as a client benefit from our many years of experience with optimising the operation of waterworks and cleaning contaminated water. This ensures that the PFAS removal plant is running well and with the best possible performance. A PFAS removal plant at a water treatment facility can be maintained and optimised through a service plan. 
Close collaboration with authorities, consultants and research partners
Establishing a PFAS removal plant, temporarily or permanently, requires permission from authorities. So does implementing PFAS removal at an existing water treatment plant, since it is considered advanced water treatment. At Kemic Water Technology, we are used to close collaboration with municipalities, regional and national authorities, consultants, contractors, scientists and other stakeholders involved in water treatment. We work professionally with stakeholders and know who to involve when and how throughout the entire process. Furthermore, we offer total contracting as well smaller parts of the enterprise. 
Best available technology (BAT) for PFAS removal
Our plants for PFAS removal are best available technology (BAT), meaning that this is the solution that must be used when treating PFAS contaminated water. We constantly work on fine tuning the process in order to increase efficiency and reduce costs of removing PFAS from water. 
Get in touch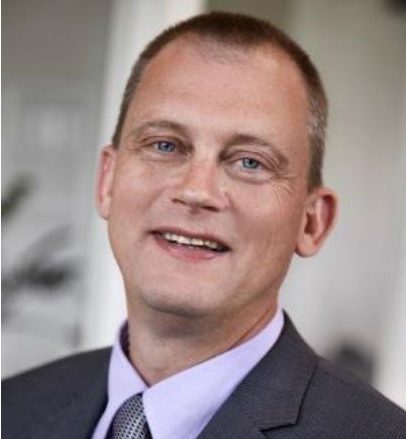 Henrik Nybro Laugesen
E-mail: hnl@kemic.dk
Mobile phone: +45 2655 3280
Phone: +45 7673 3755